Prime Minister Boris Johnson has defended plans for teachers to grade GCSE and A-level pupils in England this summer as a "good compromise".
It follows confirmation that schools rather than an algorithm will determine grades this summer.

The PM said the process will be "fair" and "durable", adding that he had confidence in the education secretary.

But education select committee chairman Robert Halfon asked how ministers would prevent a "Wild West of grading".

With GCSEs and A-levels cancelled because of the pandemic, schools will determine grades using a combination of mock exams, coursework and essays, exam regulator Ofqual said on Thursday.

There will be optional assessments set by exam boards for all subjects, but they will not be taken in exam conditions nor decide final grades.

Results will be published earlier in August to allow time to appeal. A-level results day will be 10 August, with GCSE results given out on 12 August.

But concerns have been raised that the measures will result in grade inflation.

On a visit to Accrington Academy in Lancashire earlier, Mr Johnson said exams would have continued normally in an "ideal world".

"But I think this is as good a compromise as we can come to.

"I think it will be fair, I think it will be durable and it's the right way forward."

Asked if he had confidence in Education Secretary Gavin Williamson amid speculation he will be moved out of the position in an upcoming reshuffle, Mr Johnson said: "Of course."

Last summer, thousands of A-level students had their results downgraded from school estimates by a controversial algorithm, before Ofqual announced a U-turn which allowed them to use teachers' predictions instead.

Mr Halfon said school-assessed grades were the "least worst option that the government has come up with" but it risked "baking a rock cake of grade inflation into the system".

"So will (Gavin Williamson) confirm what is the government's plan to ensure we will not have a wild west of grading, that these grades will be meaningful to employers so as not to damage children's life chances and when?"

Mr Williamson said grade inflation was an "important issue" but it was being addressed through internal and external checks, and exam boards would be able to "root out malpractice".

Addressing the Commons about the plans, he said: "Ultimately, this summer's assessments will ensure fair routes to the next stages of education or the start of their career. That is our overall aim."


During last year's exam protests there were banners saying "trust in teachers".

This is certainly the case this year, with teachers being given a remarkable amount of flexibility over how they will decide this summer's A-level and GCSE results.

Before the pandemic disrupted exams, there was control freakery over how grades were shared out.

Now it's going to be left to teachers' professional judgement, with no limits on grades or anchoring to previous years' results.

It's the free jazz of exam systems.

Depending on your perspective, that's either a liberating outbreak of trust in teachers, or else it's going to mean headlines about "Exam Chaos 2" and massive grade inflation.

Even the test papers being sent out by exam boards are optional and they won't be taken in exam halls or against the clock.

The only people with exam nerves are going to be the publishers of revision guides.

This is going to be another unpredictable year for exams.

It could be a chance for teachers to show how an assessment system can work without huge layers or bureaucracy.

And Education Secretary Gavin Williamson will be desperately hoping it's less disastrous than last year.

Or it could become blighted with worries about whether some schools are awarding grades that are much more generous than others, sparking waves of angry appeals.

But the exam season for 2021 is getting under way. So turn over your papers and begin. Or don't if you don't want to.

There will be no fixed share of grades and schools will not be expected to keep in line with last year's results or any earlier year.

The Education Policy Institute think tank has warned the plans for this year risk "extremely high grade inflation".

But Ofqual's interim chief regulator of exams, Simon Lebus, said he did not expect "a huge amount" of grade inflation.

"Giving proper weight to teacher judgements is the best way of approaching a very difficult situation," he told BBC Radio 4's World at One programme, adding that there was "no reason to assume [teachers'] results won't be accurate".

Scotland,Wales and Northern Ireland have already announced that exams will be replaced by teacher-assessed grades.

What do students think?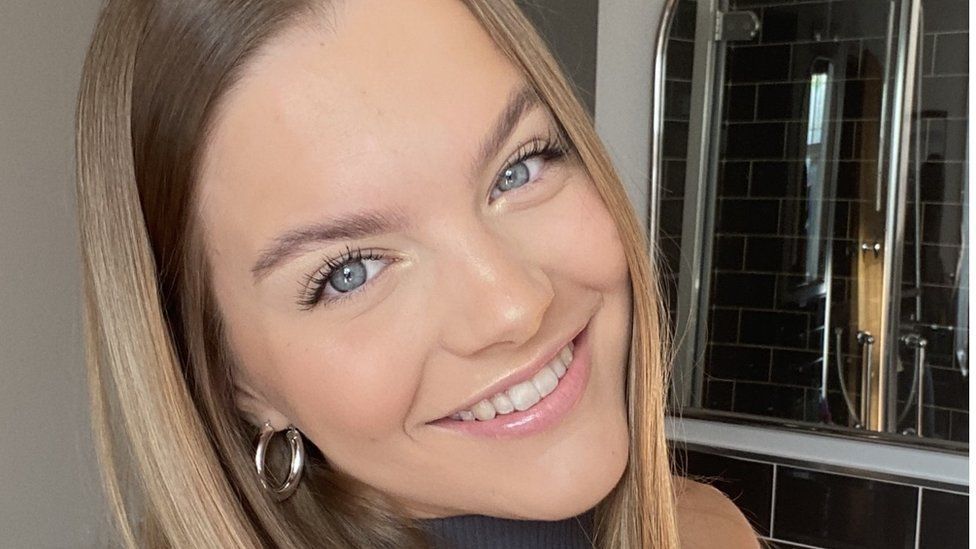 Caitlin Orsborn, an A-level student from Rotherham, South Yorkshire, said she and her friends were "relieved" teachers would decide their grades.

The 18-year-old says: "We're all relieved this morning because we have been working towards nothing for two months."

She believes teacher-awarded results are the "best way" for students to be graded this year, explaining that "being in and out of school so sporadically has really affected so many students' level of work and mental health".

"So to make exams compulsory, in my eyes, was never a good idea," she adds.


'High risk of inconsistencies'

The Education Policy Institute warned of a "high risk of inconsistencies" between schools - and if there are large numbers of successful appeals or widespread grade inflation it could be difficult for universities and employers to distinguish between applicants.

But the ASCL head teachers' union supported giving schools "flexibility over the assessments they use". While the National Education Union said it was probably the "least worst option available".

Parenting charity Parentkind said "teacher assessment is, under the circumstances, the fairest way to test pupils".

Labour's shadow education secretary Kate Green said delays to deciding a replacement for exams had "created needless stress for pupils, parents and teachers".